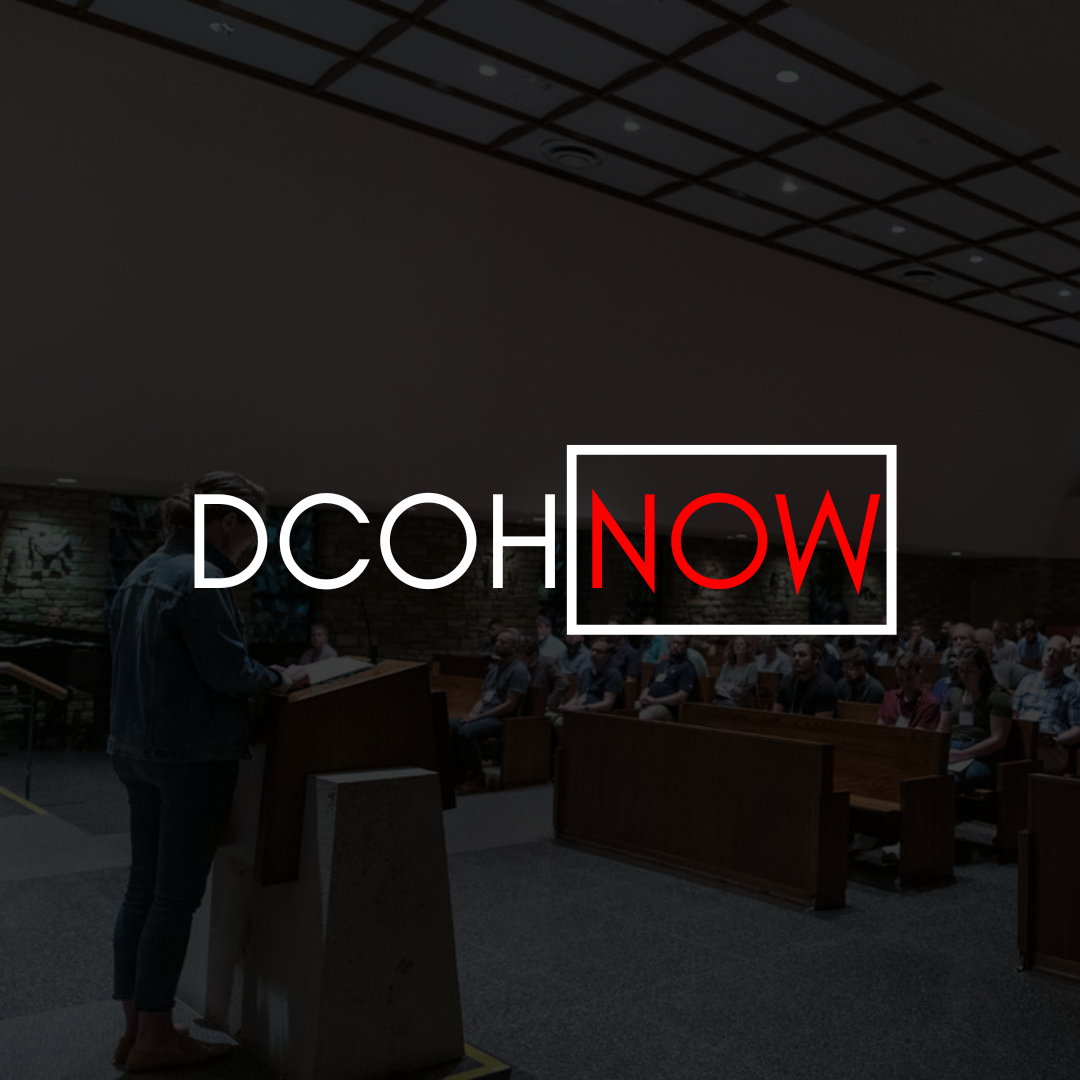 Welcome to DCOHNow! This is your one-stop-shop for everything happening in the life of the Diocese of Christ Our Hope. A link to DCOHNow will be included in every AnchorLines and posted to our social media accounts periodically. Check back often to stay in the know!
---
Women in Leadership Conversation
Rescheduled: August 14, 2023 at 7:30pm
Join Rev. Jan Buchanan and DCOH's Women in Leadership initiative for an online conversation with clergy and lay women throughout the Diocese. This conversation will feature Deborah Tepley, Executive Director of Church of the Advent in Washington, DC.
---
Synod Delegate Registration
August 6, 2023
Synod delegate registration is open! Rectors and vicars received an email earlier this week with delegate registration information. Please contact Lee Hilts with questions.
---
Register Now: Come and See Retreat
August 18-21, 2023
If you're new to DCOH or interested in exploring ordination, join the Bishops, Canons, staff, clergy, and ordinands from the Diocese of Christ Our Hope at Roslyn Retreat Center to learn more about who we are, and how God has called us to plant, equip, and multiply gospel-centered Anglican churches across our diocese! This event will be paired with our Ordinands Retreat, and will be marked by rich times of worship, teaching, and fellowship, as well as great food and extended times for building friendships.
---
Register Now: Convocation and Synod 2023
November 2-4, 2023
Convocation and Synod 2023 will be held at Church of the Holy Spirit in Roanoke, VA, November 2-4, 2023. Join us for a wonderful time of teaching and fellowship. We're excited to welcome Dr. Bruce Hindmarsh and Carolyn Hindmarsh to teach on Mary of Bethany and her response to Jesus.
---
We're Hiring!
The Diocese of Christ Our Hope is seeking an Event Manager to assist with Convocation and Synod 2023. The Event Manager will work with the Communications Director to plan Convocation and Synod and serve as the primary on-site representative for the event. Interested parties please send a resume and brief introduction to Rev. Robert Hocutt.
---
Ministry Opportunities in the Diocese of Christ Our Hope
We want to post you open opportunities on our job board. When your church has open positions, please submit them to Anne Hammond with the appropriate links and information so we can get them up online.
---
Stories of the Lord at Work in the Diocese of Christ Our Hope
We are always looking for stories of how the Lord is working around the Diocese. If you have a story of faithfulness, answered prayer, or some other way God has been working, please contact Rev. Robert Hocutt. We'd love to feature your story in AnchorLines.