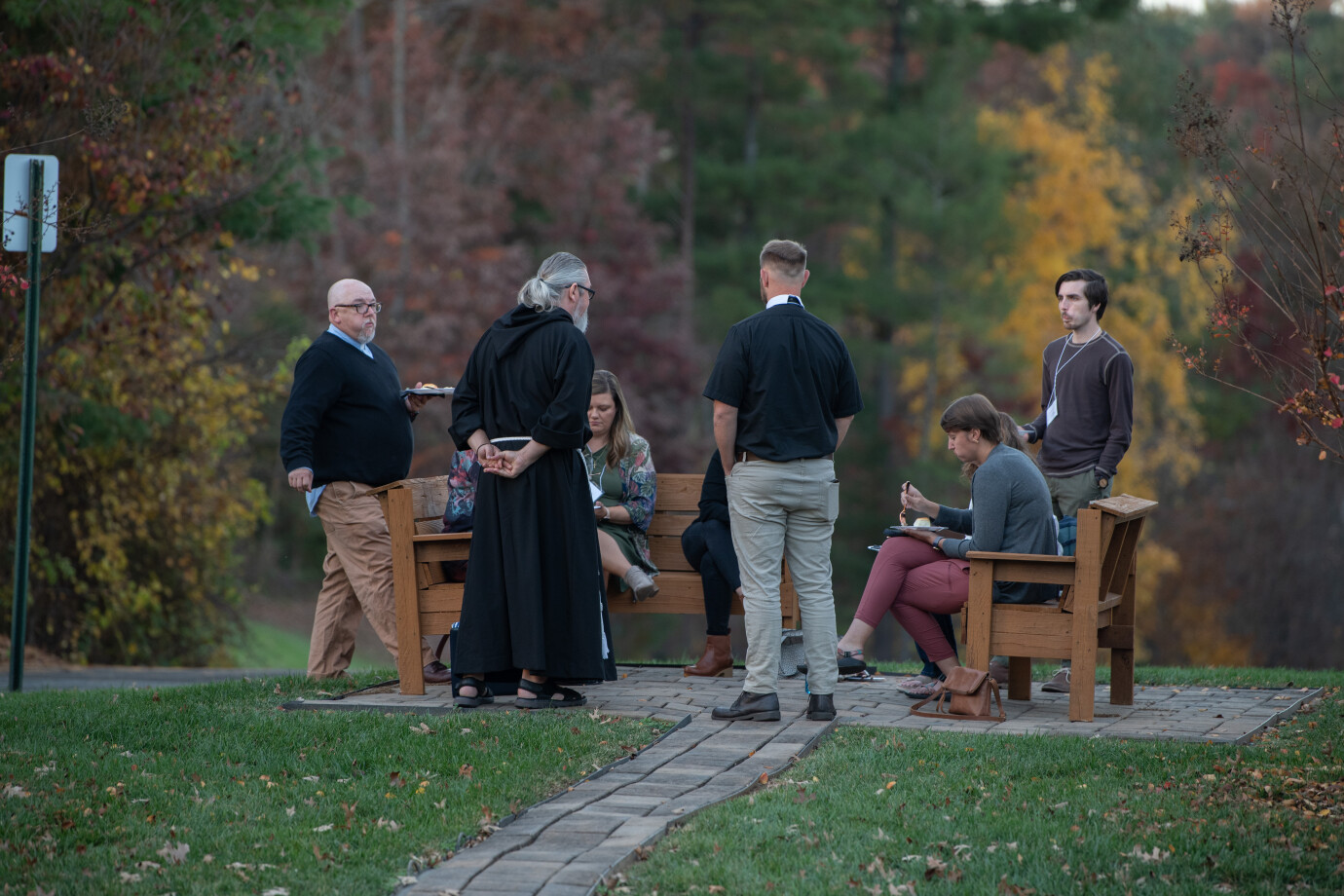 May 17, 2023 12:00am
Address: Roslyn Retreat Center, 8727 River Road, Richmond, VA US 23229
Contact: Rev. Canon Jeff Bailey
Note: this event is only open to DCOH clergy.
Join us at Roslyn Retreat Center in Richmond, VA for a symposium where we will do the work of pastoral theology together.
The symposium will be structured around a blend of presentations, seminar-style discussions, and informal conversations over meals and around the fire pit. The symposium is different from the College of Presbyters and College of Deacons that will be forming in the year ahead; rather, it's an opportunity for priests and deacons to gather together, to help each other think theologically and practically about matters of pressing concern.
This year's topic is Gender, Sexuality, and Identity.
We selected this year's topic because of its obvious relevance to pastoral ministry, as well as the fact that there are relatively few outlets where clergy can explore these complex and nuanced issues in an atmosphere of openness and trust.
---
Registration Information
Registration Cost: Early Bird rates begin at $300 for a shared room


Registration Includes:

Two nights lodging
Six meals
Drinks, snacks, and refreshments
Symposium materials

Early Bird Registration Deadline: Tuesday, February 28, 2023
Final Registration Deadline: Friday, April 28, 2023
---
Submit a Proposal
We welcome presentation and/or paper submissions that aim to do constructive theology in relation to topics such as, but not limited to:
Theological perspectives on sexuality and gender as aspects of human identity

The impact of societal and cultural shifts on the construction and expression of sexuality and gender identity within the Church

Equipping parents and children to engage issues of sexuality and gender in their families, schools, and communities.

The impact of the medicalization of sexual and gender identities on Christian discipleship

The implications of recent legal and policy developments related to sexual and gender identities

Caring for same-sex attracted or gender nonconforming Christians in the local church
We invite submissions from any clergy currently serving in our diocese. You may either submit a proposal for an oral presentation or a paper. Those submitting papers, if selected, will be asked to prepare a concise presentation summarizing their paper. There are no formal education requirements for those submitting proposals; the only requirement is a commitment to thinking theologically together.
Submission Guidelines:
Abstracts of no more than 500 words should be submitted by the deadline, along with a short bio of the author

Full papers (if applicable) should be submitted by the final deadline

All submissions should be made in electronic format

Selected presenters will be contacted by the notification date.
Submission Dates:
Abstract Submission Deadline: Friday, February 17, 2023
Notification of Acceptance: Monday, February 27, 2023
Full Paper Submission Deadline: Monday, May 1, 2023
---