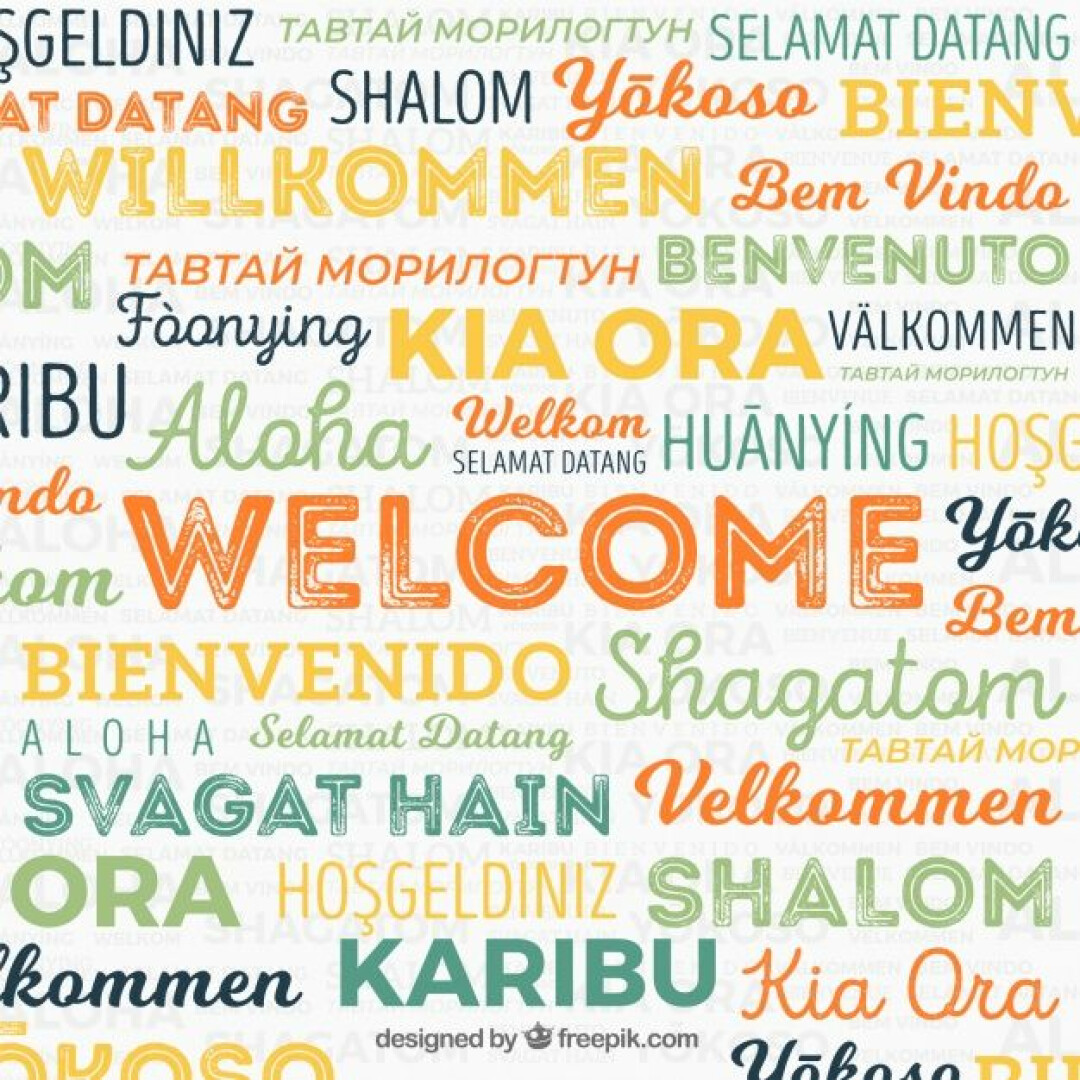 In my last post, I began to talk about intentionality. So, now I want to share some thoughts about the importance of being intentionally welcoming to all people at church.
When I became the rector of Saint John's Anglican (Concepcion, Chile) in 2008, the congregation comprised around fifteen lovely old British-Chilean ladies. We had a beautiful Victorian building, but to be sincere, the church tended to be like a club in those days. Although people were kind to each other and generous in helping people in need outside of the church, most of them had their pew and only sang the hymns they liked. Their activities were according to their preferences, like sewing and having fancy meals together, or some social activities with the same people and at the same places. Therefore, fitting in was challenging for anyone from a different social context or background. So, the challenge for me as their new young pastor was leading this group to become a vibrant and welcoming church to all people. So, instead of trying to change things because of my own opinions and preferences, I decided (as we should) to lead the change by always preaching and teaching the welcoming gospel of Jesus Christ; "Welcome one another as Christ has welcomed you" (Rom. 15:7). I do not have time or space in to share the whole story about how the Lord was faithful to change the hearts of the people and the culture of church to become a welcoming community to all people in our city. But I need to say that intentionality in welcoming people was a key concept in order to change and grow in number and maturity.
Then, when I came to the States, something that caught my attention was that churches were not as welcoming to new people as they thought, especially to those from different backgrounds or ethnicities. Yes, some people try to be kind by smiling, but very few take the initiative to greet and welcome the unknown, showing a genuine interest in the new and different person.
One of the interesting issues I see is that although the United States is becoming a post-Christian culture fast, many people still attend church. So, pastors can still see new people coming or leaving their churches after a season. Many in this culture are still visiting or leaving churches to find the one that fits their cultural or theological preferences. I will not refer to this issue in this post; however, I have to say that this is not common in many other places around the world where most Anglican churches worship in more secular cultures than here (people do not go to church anymore) or they worship among other dominant religions where they are always a minority. Therefore, it is a big deal when someone new comes to church. They want the person to feel welcome, regardless of background (Gal. 3:28). When unknown people or families come to church, it is almost comparable to the heavenly celebration when someone becomes a Christian! (Luke 15:7).
To feel welcome in a place does not happen by chance. So, let me provide at least six ideas (there are many more) about being intentionally welcoming. Some of them sound like common sense, and others are more specific. Some of you are already practicing, and others are not, but let me tell you that if we are not intentional about this, we will constantly talk and reach only a particular group of people.
Explanation
Liturgy can be difficult to understand for new coming people. In addition, if we think that our liturgy is accompanied by different actions (e.g., standing, sitting, kneeling, etc.), it can be hard to feel engaged in the service without explanation. Of course, we cannot explain everything during the service (we can do it during the week through classes). Still, short introductions or small explanations between the transitions during the service and liturgy can be helpful for those who are not Christians or those from a different culture or tradition.
Welcome Team
Yes, most of us have a team to greet people. Nevertheless, when newcomers visit our church, they are often nervous. Ironically enough, the greeters sometimes are often a bit nervous, too. Because of this, it is essential to equip these individuals (e.g., how to approach people, greet them, and help with necessary information). Furthermore, we must intentionally appoint a "diverse" (age, race, culture, etc.) welcome team if we want everybody to feel welcome
Clear Information
Sometimes, we believe technology is the perfect tool for everybody in our culture, but it is not. Yes, we live in a globalized world, and technology works great for many or most people in our congregations. Still, sometimes, for the elderly and especially some immigrants, the prerequisite of the internet (Apps, QR codes, videos, etc.) to understand what the church is about and how to get involved can be tricky. I believe that physical information, such as simple pamphlets, bulletins, and guest cards, is still a good tool for new people on Sunday service, especially immigrants. In other words, simplicity and clarity in our information are straightforward concepts for new people with different cultural backgrounds.
Language
People leading, praying, singing, and preaching must not talk only to their church friends or in a way that only people from their culture can relate to. Therefore, language must be inclusive (in a biblical way). We must avoid slang, internal jokes, and complex ecclesiastical terms without explanation. Working in cultural awareness with those leading the church from the front is critical to becoming a welcoming church.
Lastly and not least, be careful of making jokes about other cultures or people. For instance, if people are going to talk or share their testimony about their last mission trip out of the States, reach out to these people beforehand and make sure that they will not say anything that sounds offensive or in a way that sounds like the person is diminishing others' culture.
The Peace
The time of the peace in our liturgy has become an opportunity to greet each other. This moment can be difficult or scary for new people, especially those unrelated to our tradition. Moreover, people feel bad when everybody greets each other, but besides the person near them, nobody goes and greets them. Again, most of the time, this does not happen naturally or by chance. Therefore, we must train our leaders (vestry, welcoming team, and others) to intentionally approach new people and greet them so they can feel incorporated.
Establish relationships with visitors after the service
Pastors and leaders often see the welcome team only to greet people at the beginning of the service. However, the time after the service is equally important. The natural tendency for all of us is to find our friends to greet them and talk after the service. Although this is great and necessary, it is difficult for new people (especially if they are introverted or from a different culture) to fit into a group already talking and laughing. Using the time directly after a church service to mingle with guests is an excellent opportunity for people to feel welcome and experience our church's culture and atmosphere. We must discuss this with our welcome team, vestry, and others with a heart for the outsiders.
Let me conclude by saying that becoming a welcoming church is not an easy task; it is not a quick change and often has a cost to our comfort. Most people in our churches know this area of ministry is essential, but many just do not like it; "Offer hospitality to one another without grumbling" (1Pet 1:9). Therefore, if we do not take this issue seriously as the Bible does (e.g., Lev. 19:34, Deut. 19:18-20; Matt. 10:40, Rom. 15:7, 3Jn. 1:5) in that case, we cannot reflect at least a bit of the heavenly church on this side of eternity, where diverse people from every tongue, tribe, and nation must live and worship together under the same God (Rev 7:9).