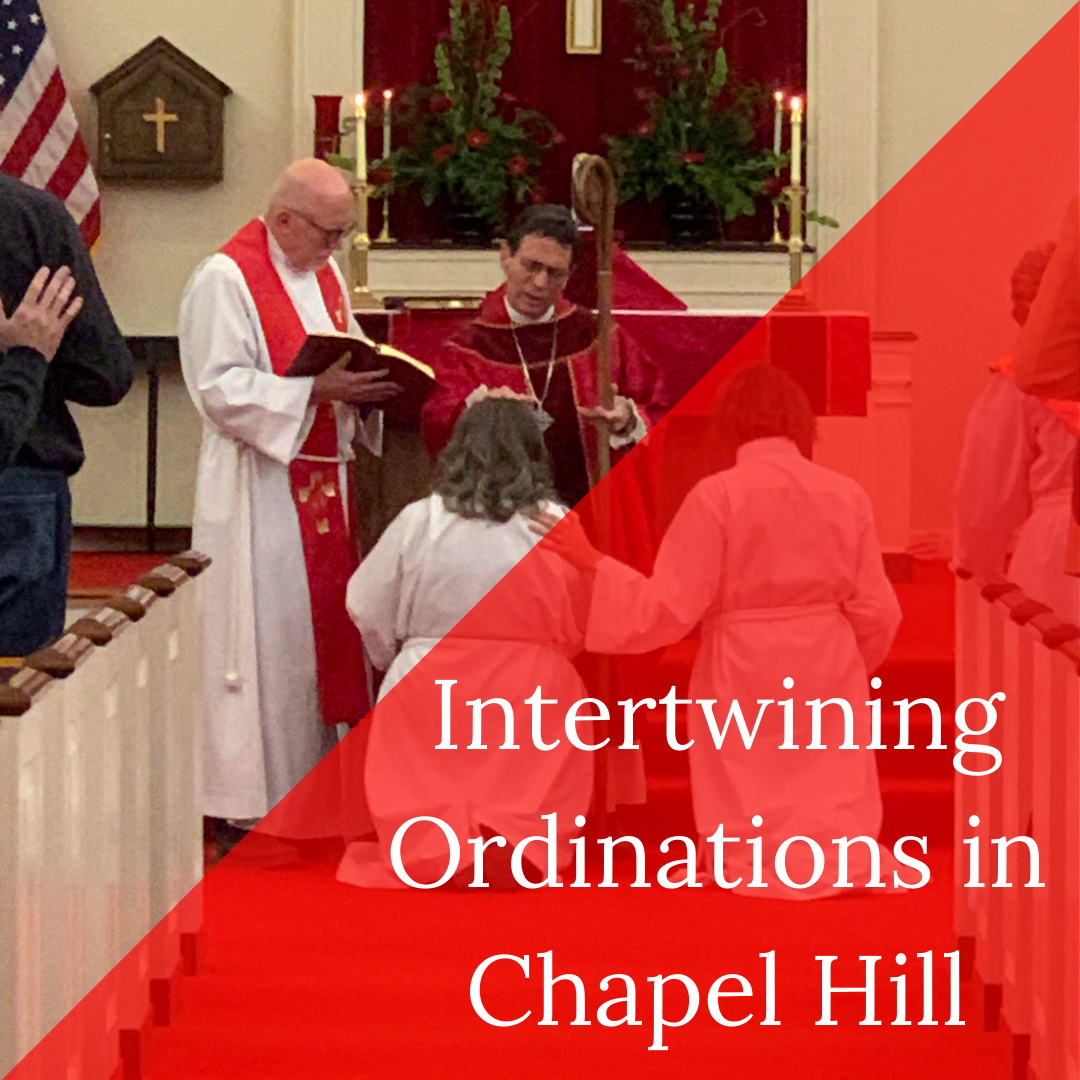 By Rev. Nancy Robinson
My long ordination process is a testament to God's unending grace. Nearly 10 years ago, I served as a runner for the foot washing during the April 2012 Maundy Thursday service at Holy Trinity Chapel Hill. I had a clear sense of the Lord calling me to serve more in this capacity. I kept this calling quiet and prayed about it. In the meantime, our rector, Fr. David Hyman asked me if I had ever considered becoming a deacon. Having come from a nondenominational church, I did not know what I believed about women's ordination or exactly what a deacon was. I invited a few trusted others to join me in praying. With their affirmation, I tentatively began the process of taking each step in sheer obedience. In August 2013, I left my position as a local preschool founding director and came on staff as the Parish Administrator doubling our staff size from one to two. I participated in the 2013-2015 cohort of Anglican Missional Pastors, a two-year formational training program which Rev. Canon Art Going oversaw and hosted in his home. After the only other female had to withdraw from AMP, I was intimidated but felt warmly welcomed, especially by guys like Rev. Curt Solomon and Rev. Eric Bolash.
In July of 2016, at a parish pool party, I introduced myself to a woman named Lisa McCowen. Her family had come from a Minnesotan parish that had an atrium, a place of prayer and formation particularly prepared for children's Christian formation using the Catechesis of the Good Shepherd, which is my life's work. Lisa's family jumped right into the life of our parish and I loved meeting her for tea and chats.
In October of 2016, Lisa and I met for tea at the Honeysuckle Tea House. Before she arrived, I had a sense that she was being called to ordination, which she confirmed when she arrived. I was excited to journey with her.
One month later, our 16-year-old third son fell gravely ill and was diagnosed with Sporadic Burkitt Lymphoma, a very aggressive cancer that doubles in size every 24 hours. Thanks be to God that he is alive and well. However, the trauma of his life-threatening diagnosis and intense treatment left me unable to read for Holy Orders for several years. I had no way to prepare for the ordination exams. While Mark was ill and required round-the-clock care, Lisa generously stepped into my role overseeing our atrium using Catechesis of the Good Shepherd. Our friendship grew.
In February 2018, Lisa, my husband, Nick, and I carpooled to Greensboro for the Spring Southeast Regional Retreat. I remember that we sat in our car in the parking lot at Church of the Redeemer and had a big conversation about whether or not I should start the ordination process again. We dreamed about what it would be like for us to get ordained together knowing we would be the first women deacons in our parish. Their enthusiasm breathed some life into the possibility of my ordination.
In December 2019, a kind parishioner, Andrea Curry, invited me into an Anglican women's book club. Through the low-pressure environment, kindness of these women, and good books, I slowly was able to build up my reading muscle again. In April 2021, I officially resumed my ordination process. God bless patient Fr. David who never pressured me but was fully supportive when I stepped back in.
What a joy that Lisa and I indeed were ordained together at our All-Deanery Worship Service! It meant a great deal to both of us to have Bishop Steve Breedlove ordain us as he has walked with us throughout this process. In his sermon at our ordination, he encouraged us as deacons to live into our call as managing stewards within the household of God with humility and service. I could not imagine going through the process without her. What a blessing to have such a dear friend with whom I could pray, cry, and laugh along the way.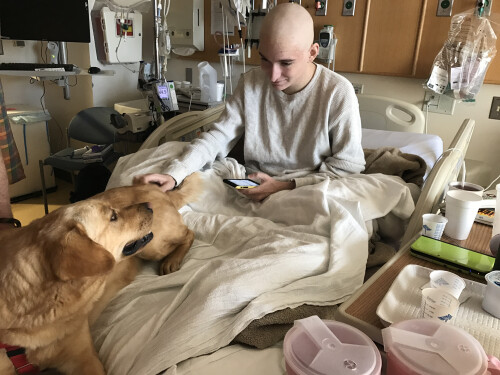 ---
By Rev. Lisa McCowen
If you've read Nancy's reflection, you can see the many specific ways the Lord interwove our paths! Our journeys were long and winding, and our Good Shepherd was faithful in leading us each through valleys and into spacious places. As the actual event came into view, it felt to me like we were running down a dock and jumping into a lake together, answering the Lord's call with some fear and trembling and ultimately with a surrender of our lives and selves to serving Him in this particular way. On the evening of our ordination, I think we were both surprised by the joy we experienced upon our ordinations; it was doubled, exponential!
As we turned around upon receiving our deacons' stoles, we were greeted with tremendous warmth and celebration by so many friends and family who love us. It was a particularly sweet moment to see the front rows filled with brother and SISTER clergy celebrating with us! The sanctuary was filled with people who have mentored, counseled, encouraged, prayed for, challenged, instructed, edified and exhorted us. The Lord was powerfully present throughout the service. Joy reverberated throughout the room.
We are humbled and grateful to serve our church as deacons and overjoyed to see what God is doing throughout our deanery and diocese. We have Bishop Steve's 5 charges to us ringing in our ears and hearts: humility and service to the Lord, proclamatory reading of the Gospel, worship and prayer--and the ministry of the sacrament, mission--encouraging and equipping the church, and compassion--especially for widows, the stranger, the poor.

I'm praying for myself, my dear sister deacon Nancy, and all deacons in our diocese the heart of the prayer from the ordinal prayed over us by Bishop Steve: "In your great goodness, O Lord, make these your servants deacons in your church; give them grace to be modest, humble, and constant in their ministry; give them a ready will to observe all spiritual discipline; and with the testimony of a good conscience always before them, may they continue stable and strong in the service of your Son Jesus Christ, to whom be glory and honor, world without end." And the people in a loud voice responded Amen!