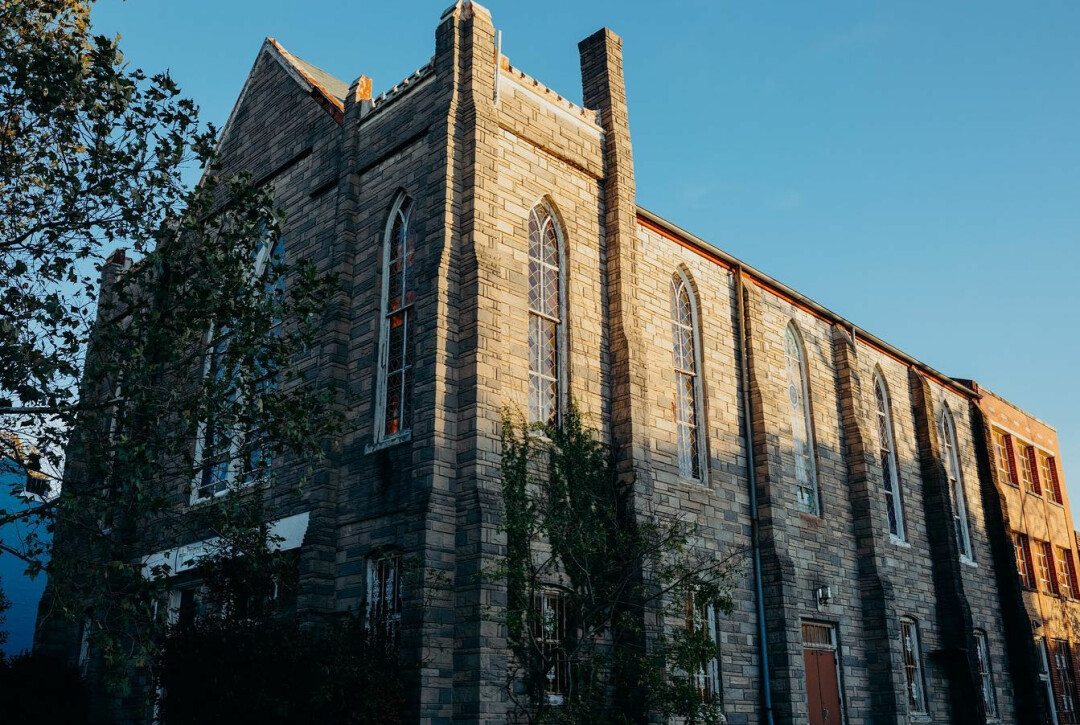 Paul tells us in 1 Thess. 5: 16-18 to "Rejoice always, pray without ceasing, give thanks in all circumstances; for this is the will of God in Christ Jesus for you." Despite the challenges of Covid-19, the Diocese Prayer Ministry has witnessed the power of God's grace and mercy poured out on our Churches. We pray everyone will join us in rejoicing and thanking God for his faithfulness as you read just some of the ways prayers have been, and continue to be, answered.
Church of the Resurrection, Washington, DC
Two years ago Resurrection decided to grow deeper roots on Capitol Hill and launched their fundraising campaign. Through much prayer, they raised enough funds to purchase a building in the nation's backyard within a year. They have waited patiently on the Lord for His timing to materialize the sale of Progress for Christ Baptist Church. On Nov. 20, 2020
Fr. Dan Claire announced that they have received a signed contract from the seller! As they move under contract, please pray the Lord will lead them through the work and planning which still needs to take place.

Church of the Incarnation, Harrisonburg, VA
Rev. Aubrey Spears, Rector, his wife and daughter were diagnosed with Covid -19 on July 6, 2020. Within a few days, Aubrey was admitted to the hospital and had a long difficult struggle fighting the coronavirus. During this time DCH and ACNA joined with Incarnation and Aubrey's family in unceasing prayer for complete healing. On July 21, 2020 Aubrey was released from the hospital. Praise the Lord for the recovery of Rev. Aubrey, as well as, his wife and daughter from COVID-19. We continue to pray for full recovery in his preparation for the return to full-time capacity as Rector. Aubrey said, "I am grateful for the Lord delivering me from death and for the mighty army of people praying for me and my family." We continue to pray for complete healing in his recovery.

Christ the King, Beckley, WV
Prayers for a church plant began in 2017 and in January 2018, the West Virginia Miracle was born. As this story of "the Kingdom advancing by relationships and prayer" spread throughout the Diocese, God stirred up people in two North Carolina churches who had grown up in Beckley. They had been praying for years for an Anglican church to be planted in their hometown. Resurrection Church in Hope Mills and Christ Church in Winston-Salem both committed to support and nurture the plant in Charleston, as well as a new plant in Beckley. On March 15, 2020 Rev. Chris Borah was asked to be the Vicar of Beckley's church plant. Their first worship service was March 22, 2020. After much prayer the Lord provided a worship space and their first service was Sunday, October 4, 2020.

Restoration Staunton, Staunton, VA
Incarnation began the formation of a church plant in Staunton two years ago. Rev. Jay Traylor was asked to become the Pastor. He and his wife Elizabeth moved to Staunton in January 2020 and began forming a core planting group with nine families in place. The began worship on Pentecost Sunday. After a rough spring, the Lord answered prayers and provided a worship space outdoors on a farm owned by one of the members. In early November, God gave Restoration an opportunity to rent a huge empty furniture store on the busiest street of Staunton's historic downtown. The are praying for wisdom and guidance as to how use this space for the glory of God and the good of their city, both now and after COVID ends. Their indoor space is on a month-to-month lease, and the building is for sale, so they don't know if they'll be there for two months or two years. But - it is a wonderful first home, and Restoration is very grateful. Astonishingly, no one has left their launch group this past year, and they've actually grown by 10% during COVID. God is good. All the time.
Oh, give thanks to the Lord, for he is good;
for his steadfast love endures forever!