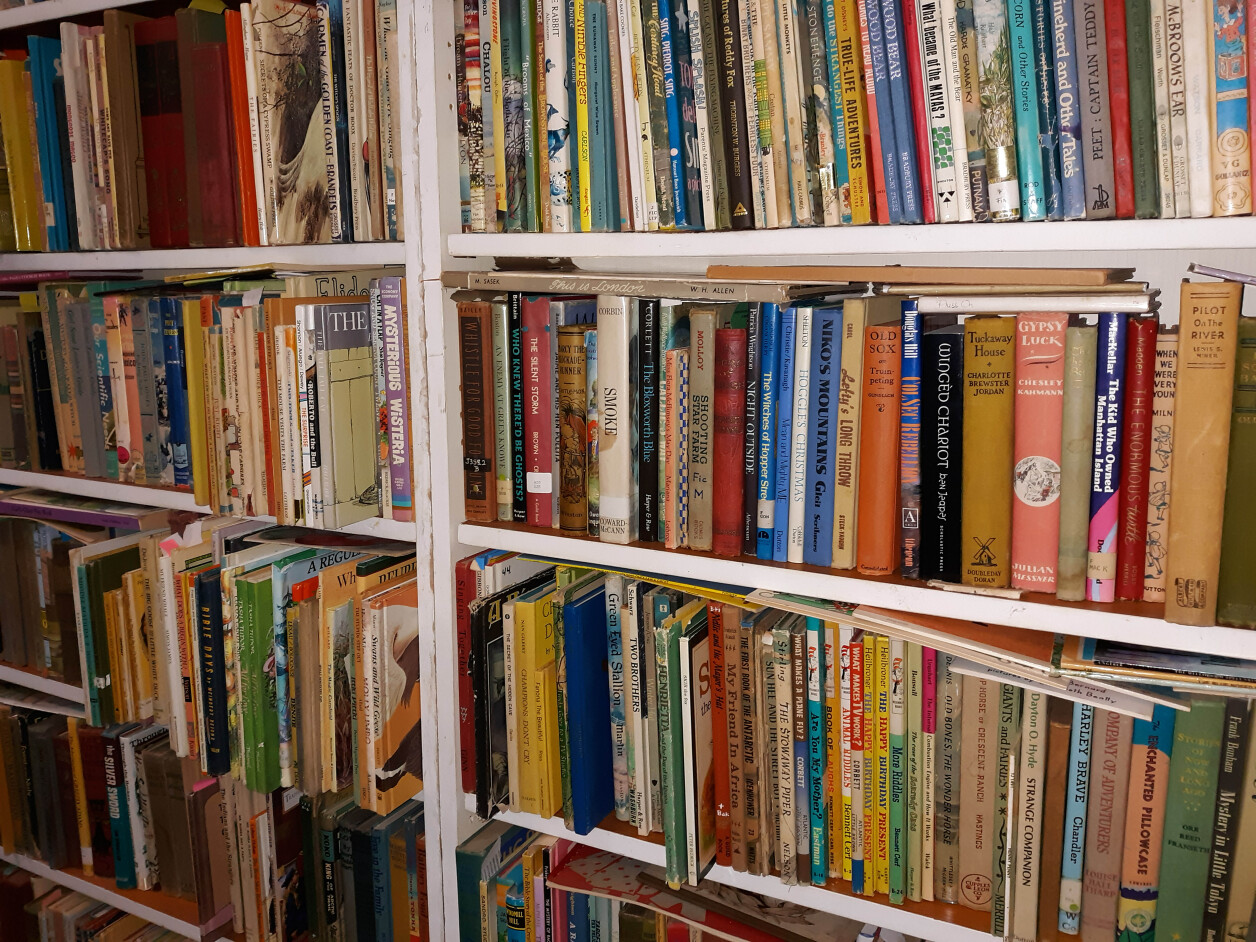 Resource Library
The annotated bibliography below is "a living list," separated into three categories. Some of these books I've read countless times. Others I have skimmed. I have built up deep literary relationships with some of these authors and I buy all their books. Others I have only read once. Please, if you have other recommendations or if you are yourself an advocate for parents (author, therapist, etc), then do not hesitate to let us know!
My conviction, through personal experience and through pastoral experience, is that we need help in parenting in 3 main categories: (1) Behavioral Training / Daily Living, (2) Christian Imagination, and (3) Catechesis / Christian Formation.
Here's my obligatory disclaimer: I do not agree with every word in every book. But all of these books have helped me. Thinking deeply (often with intellectual disagreement) about a vitally important topic like parenting is hard work. I pray these resources help you. (Please, push back, join the conversation.)
---
Daily Christian Living
The Difficult Child, by Stanley Turecki, M.D., & Leslie Tonner.
"A New Step-by-Step Approach by a noted child psychiatrist for understanding and managing hard-to-raise children." The Difficult Child is a baseline for behavioral training. It is essential reading for all parents, but for parents of temperamentally difficult children, it is an absolute necessity. This book represents decades of data and counseling experience, and Turecki tells stories, worksheets, and provides wise step-by-step help for discerning what is temperament and what is unacceptable behavior in your children. If you are overwhelmed and feel out of control, read this book. Better yet, read it in conversation with older parents in your church.
---
12 Rules for Life: An Antidote to Chaos, by Jordan B. Peterson
I now require Chapter 5 ("Do not let your children do anything that makes you dislike them.") for young couples in pre-marital counseling. As a seasoned behavioral psychologist, Peterson aims to bring behavioral child psychology down to the level of normal people. I believe he mostly succeeds. First, he analyzes the cultural and psycho-social world of parenting today (p. 113-129), and then he turns his attention in the later half of the chapter (p.129-141) to some baseline principles for parenting. Peterson is provocative, but never without a point. And he is also charitable and wise.
---
Wild Things: The Art of Nurturing Boys, by Stephen James & David Thomas
What is going through my son's head? James and Thomas will help you with each developmental stage, neurophysiology of boys, and they always end in practice. Daystar Counseling Ministries in Nashville, TN is a go-to collective.
---
Raising Girls, by Melissa Trevathan & Sissy Goff
Alongside James and Thomas's book on boys, this is a great first stop for parenting girls. I love this book. Trevathan and Goff have several other books that dive deeper into raising girls (e.g. The Back Door to Your Teen's Heart or Raising Worry-Free Girls: Helping Your Daughter Feel Braver, Stronger, and Smarter in an Anxious World).
---
How to Raise An Adult by Julie Lythcott-Haims
---
The Vanishing American Adult by Ben Sasse
---
Anxiety Relief for Teens: Essential CBT Skills & Mindfulness Practices to Overcome Anxiety & Stress by Regine Galanti, PhD
---
Helping Teens Who Cut: Using DBT Skills to End Self-Injury by Michael Hollander, PhD
---
The Essential Guide to Caring for Aging Parents by Linda Rhodes
For "parenting" your parents in old age.
Christian Imagination
Story Warren: Allies in Imagination
This collective of authors, song-writers, parents, and wise (trustworthy!) people will help you find good books, music, movies, and other miscellanies that delight children and parents alike.
---
Wild Things and Castles in the Sky: A Guide to Choosing the Best Books for Children, ed. by Leslie Bustard, Carey Bustard, & Thea Rosenberg.
This book lists and annotates hundreds of books in various categories and for different reading levels. Vulnerability, read-aloud, toddler books, graphic novels, poetry, virtue, fantasy, the recommendations go on forever.
---
Technology and Wise Habits of Media Consumption
The Tech-Wise Family by Andy Crouch. Crouch's latest book, The Life We're Looking For: Reclaiming Relationship in a Technological World, is absolutely essential reading as well.
Reading Good Books
The Green Ember series. The Wingfeather Saga. The Hobbit. The Chronicles of Narnia. The Bark of the Bog Owl Trilogy. Parents, read these for yourselves, aloud as a family, or put them in their hands.
Being Attentive, Not Paranoid
Read Common Sense Media, and don't freak out. Tell the kids to go be bored out in the unbelievably-not-boring-world outside. Stop curating books, streaming shows, and movies. But, if you do sit down to watch, less is more. Watching a bad movie once isn't that big of a deal. Have an age-appropriate conversation with your kids about it and move on. Don't give your kids a steady diet of worldly catechesis. Singing "Let It Go" is fine, but catechizing your kids in self-expression is a fools errand. PBS Kids isn't neutral. Nobody is. Stay alert.
Anthony Esolen's book Ten Ways to Destroy the Imagination of Your Child is more cultural critique, but still very helpful.
---
The best book for shaping a Christian imagination is Holy Scripture. Read it. Humble repeated reading is more important than analysis. Go deep if you like. Consider reading the climax of the whole story, the Revelation of Jesus Christ by St. John. It's very helpful for capturing the imagination. Read Richard Bauckham's Theology of the Book of Revelation as a guide.
Christian Formation & Catechesis
(Physically) Go to church on the Lord's Day
If you are sick, tell the Church. Rectors, priests, and deacons, take the sacrament to the sick and infirm. If gathering is optional, Christ is optional. If you're on vacation, find a church and worship on the Lord's Day. Everything else on this list pales in comparison to our ascending together into heavenly places as the Church as we gather in eucharistic worship. This is the catechesis that our kids require. Don't forsake the gathering.
The Book of Common Prayer, Family Prayer in the Morning & in the Evening
Give yourself grace. Start with family prayer once a week. Then twice. Then daily. When you fall off (you will), start again (don't be ashamed). It is the kindness of God that leads us back to him. Memorize a Table Blessing as a family, eat, and slow down.
Add-in catechesis to family prayer (but not at first)
The Next Generation Initiative of the ACNA has written a very helpful "how-to" for implementing the To Be A Christian catechism (our ACNA guide for teaching our kids the Faith) into the life of your family. Intentionality and repetition in prayer is first and best. But over time, having worshipful and regular conversations about the deep things of God goes a long way. You don't have to be a theologian. Ask good questions. Be patient. Don't preach or be overlong. Repeat. For years.
You don't have to be fancy
As Anglicans (and with the Church) we affirm that the ordinary means of grace will sustain us. Gathered worship, prayer, reading Holy Scripture, and simple dialogical catechesis is the way of discipleship. There are many helpful books on discipleship, on shepherding and teaching our children, but at the end of the day, parents and spiritual parents who care, who come, and who ask are what matters.