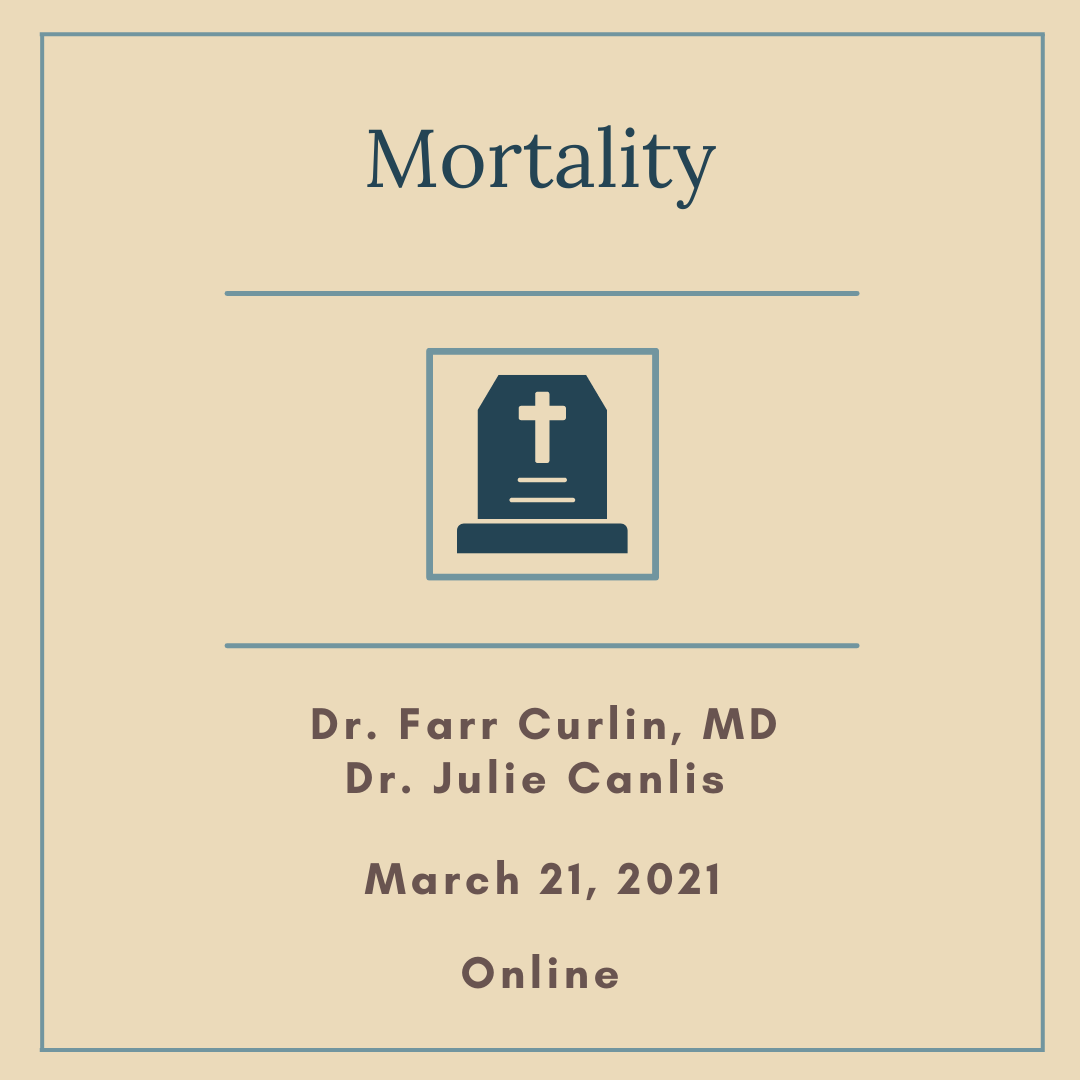 March 21, 2022 1:00pm
Contact: Rev. Canon Art GoingRev. Canon Art Going
What Does It Mean to Be Human as We Die?
As we continue our exploration of what it means to be human, we take on this peculiarly Lenten question.
In the not-too-distant past, births, marriages, and death all happened within the same house — often the same room. But since the outsourcing of these pivotal human moments to medicalized contexts, we have been caught without a narrative to help us understand and enter into these essential aspects of our humanity.
Our cultural narrative of what it means to be human, combined with our healthcare's narrative of how to manage death, often join to overshadow the hope-filled Christian narrative of illness, suffering, and mortality.
In this gathering, theologian Julie Canlis returns to welcome physician and theologian Farr Curlin to consider how Christians can respond to illness and death not as surprising and shameful threats to our humanity, but as part and parcel of the human vocation to live our lives wholly before God.
---
Dr. Julie Canlis

Julie Canlis was raised in Seattle, graduating from the University of Washington with a degree in the Comparative History of Ideas. After marrying her childhood sweetheart, Matt, they together studied at Regent College (Vancouver, BC) where her degree in Spiritual Theology led her to pursue a PhD at the University of St Andrews. This work was published as Calvin's Ladder (2010) which grapples with Calvin's vision for the way humanity 'becomes itself' by participating in Christ. It was the Christianity Today Award of Merit for Theology in 2011.
After finishing her thesis in 2005, Julie stayed at home with their four children while Matt began ministry in the Church of Scotland. She studied in fits and starts, publishing along the way, and giving Templeton lectures in Greece, Hungary, England, Canada, and America, thanks to her winning the 2007 Templeton Prize for Theological Promise. She is liturgical director for Trinity Church, in Wenatchee Washington, and is raising four teenagers with Matt. Her most recent publication is "A Theology of the Ordinary" which is what happens when PhDs meet gardens, children, and chickens.
Dr. Farr Curlin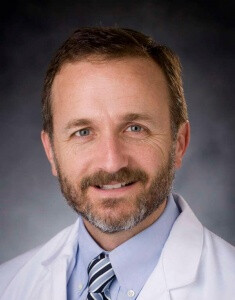 Farr Curlin, MD, is Josiah Trent Professor of Medical Humanities in the Trent Center for Bioethics, Humanities and History of Medicine; Co-Director of the Theology, Medicine and Culture Initiative at Duke Divinity School. Before moving to Duke in 2014, he founded and was Co-Director of the Program on Medicine and Religion at the University of Chicago. At Duke, Dr. Curlin practices hospice and palliative medicine, and he works with colleagues across the university to develop opportunities for education and scholarship at the intersection of theology, medicine and culture. He has authored more than one hundred and thirty articles and book chapters dealing with the moral and spiritual dimensions of medical practice, and is co-author of The Way of Medicine: Ethics and the Healing Profession, from Notre Dame Press (2021). Dr. Curlin's work focuses on the relevance of religious ideas and practices for the doctor-patient relationship, the moral and professional formation of clinicians, and care for patients at the end of life.