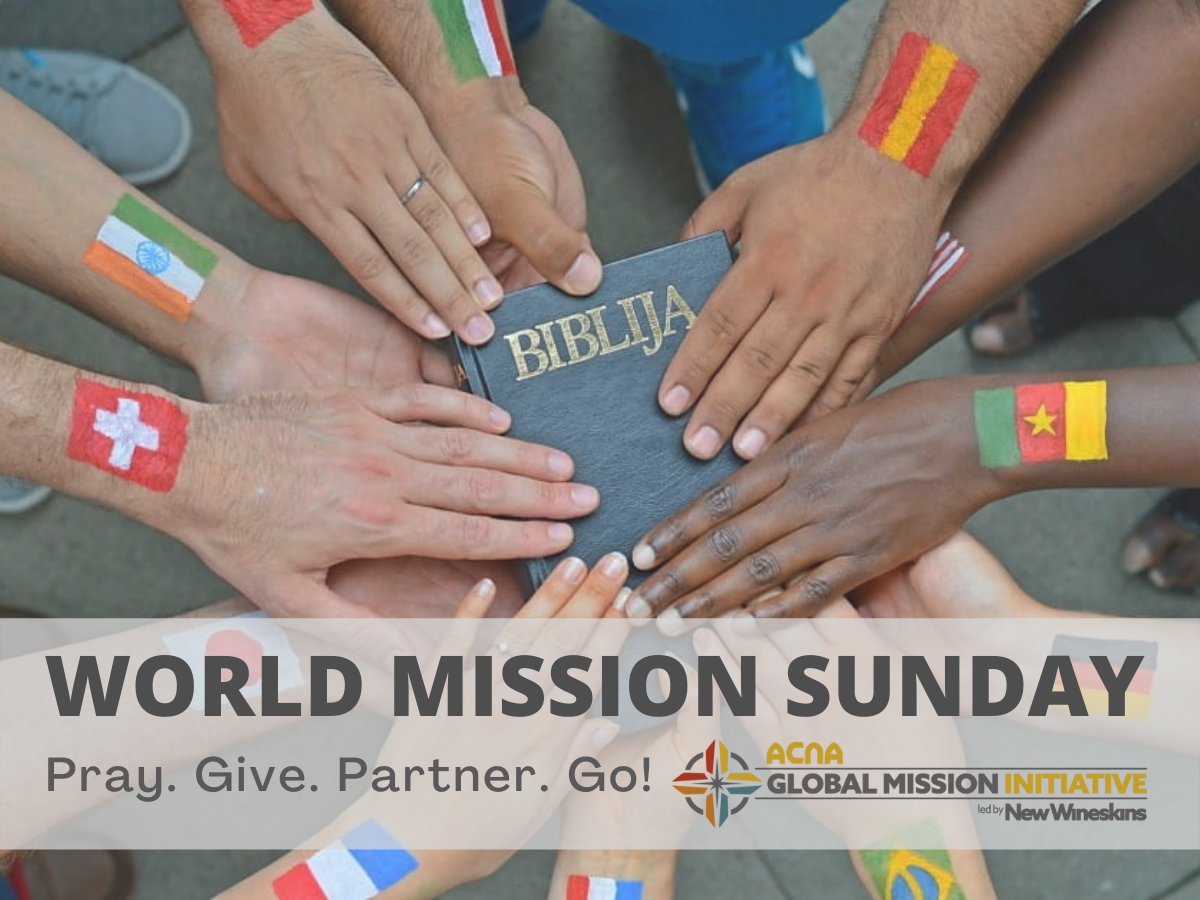 February 20, 2022 12:00am
Contact:
Join the Diocese of Christ Our Hope and the Global Mission Initiative in celebrating World Mission Sunday on February 20, 2022:
Consider using these prayers from the Anglican Church in Kenya's World Mission Sunday Liturgy and be sure to check out this great selection of resources from New Wineskins Missionary Network.
World Mission Sunday is a great time to consider attending the New Wineskins Conference. Every three years Anglicans from all over the world gather together at New Wineskins to celebrate what God is doing in the world through the work of missions. This year, September 22nd-25, New Wineskins will gather again in Ridgecrest, NC. Come join the celebration, hear what the Lord is doing all around the world through missions, and get a foretaste of heaven as people from many tribes, tongues, and nations gather together in worship. Missionaries from our diocese will take part in the presentations and celebrations as one couple will be plenary speakers and another family will be commissioned to go to Central Asia.
The Diocese of Christ Our Hope has formed a Global Mission Initiative to support and challenge the church in witness to the ends of the earth. Matt Foster from Christ the King Anglican Church in Boone, North Carolina leads the initiative.