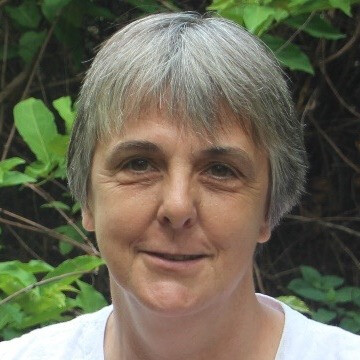 Valerie Johnson
Valarie has worked as a licensed clinical social worker since 1992. She served 15 years with Wycliffe Bible Translators providing counseling for missionaries serving in Papua New Guinea and other regions of the South Pacific. She resigned from Wycliffe in 2019 and has begun a private practice counseling office in Washington State.
Valarie's journey into Spiritual Direction began in 2018 as she entered a period of transition seeking Gods place and vocational call for the next season of her life. She feels her call to ministry is to serve her brothers with the experience and skills God has given her so that they can stay in their place and fulfill their calling. While continuing her counseling practice, she desires to offer spiritual direction, particularly for those in full time ministry.
Valarie is currently in spiritual direction training in the 2022-2024 Selah Anglican cohort. She lives in Wenatchee, Washington and provides spiritual direction both in person and by Zoom. It has been her great joy to companion and watch the unfolding journey of those seeking deeper intimacy with Jesus.