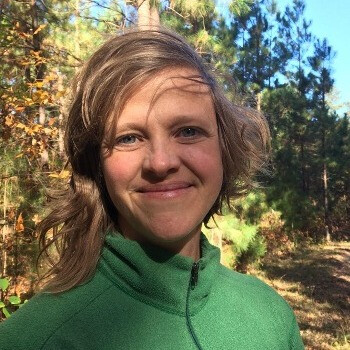 Meredith Witten
Meredith has a background in environmental science and informal education and is passionate about cultivating a sense of wonder and play in the spiritual life. Meredith is a wife, mother to young children, and an accompanying friend to adults with intellectual/developmental disabilities. In addition to her theological training, Meredith's spiritual formation has been informed by 12-step work in Al-Anon, inner healing prayer, living in intentional community, and gardening.
She holds a Master of Arts in Theological Studies from Regent College in Vancouver, Canada, with an emphasis in spiritual theology. Meredith completed her spiritual direction training through the West Virginia Institute for Spirituality, in Charleston WV which has a focus in Ignatian spirituality.
Meredith offers individual and group spiritual direction as well as Ignatian silent-directed retreats. She is available in person or virtually (Zoom, FaceTime, Skype). Meredith lives in Durham, NC with her husband and three children.