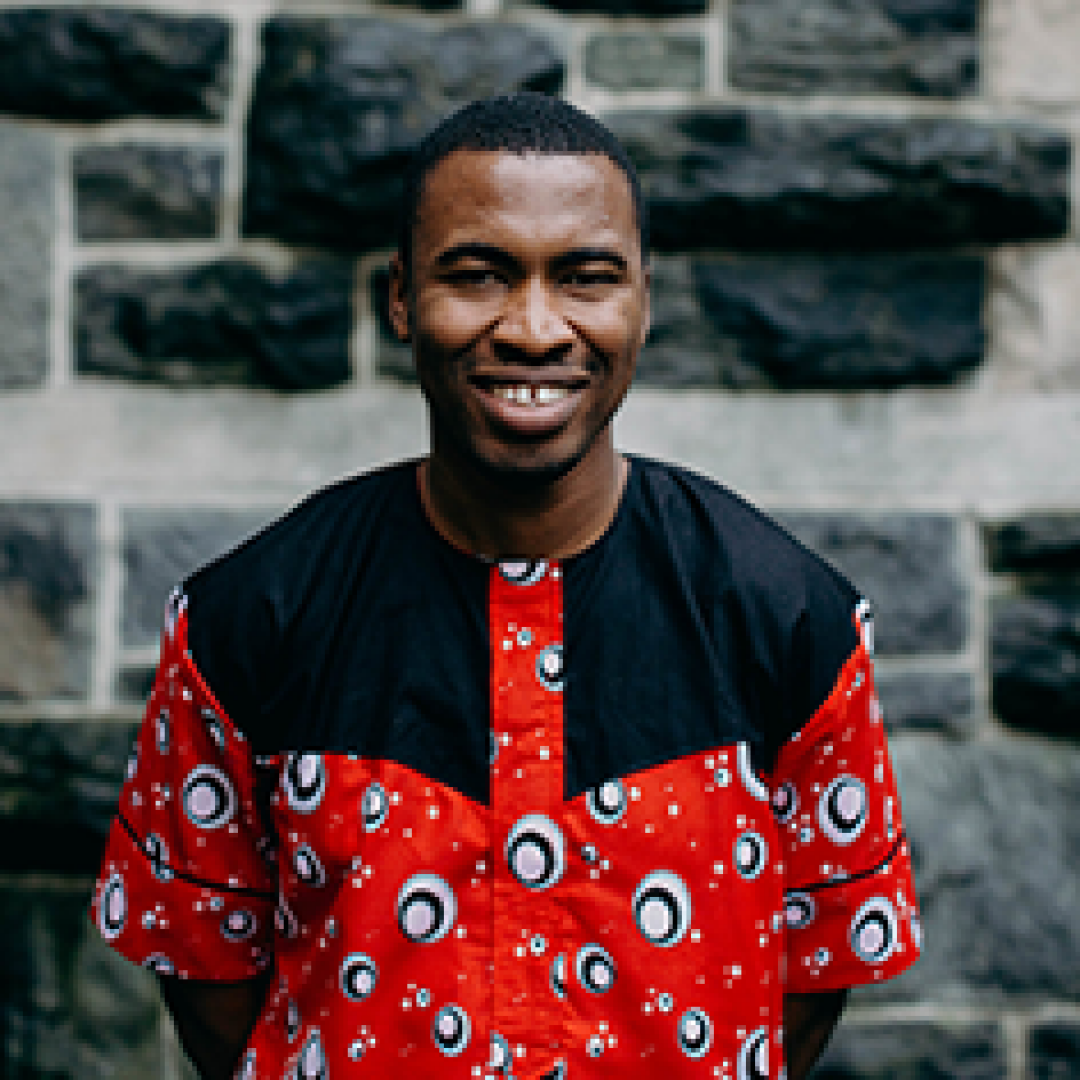 Associate Rector
Church of the Resurrection, Washington, DC
Where are you from? Please tell us about your family.
I am originally from Jos, Plateau State in Nigeria. Most of my extended family (my parents, three siblings, aunts, uncles, and cousins) still live there. My mother is from Niger Republic, and though it's also in West Africa, the differences between Nigeria and Niger Republic are distinct enough to make my interactions with my cousins multicultural. I married my wife in 2017, and we moved to DC to follow God's calling for our lives.
What is your ministry background?
I grew up in the Evangelical Church Winning All, headquartered in Jos, where I received most of my religious instruction. I served in various capacities at my church, which helped me to discern a call to teach. In 2010, I enrolled in ECWA Theological Seminary, Jos, and joined the faculty upon graduating with an M.A. in Theological Studies. I received another M.A.R. in biblical languages and Islam from Gordon Conwell in 2017. During my time in DC, I discerned a call to full-time ministry in the Anglican Church and was ordained as a presbyter in November of 2021.
Where do you live and serve the Lord?
I still live in DC and serve the Lord at The Church of the Resurrection on Capitol Hill.
What is a positive thing about your culture?
Nigeria is intentionally communal; you don't have to be alone. You're naturally surrounded by friends, family, and church folk who will bend backward to help you at the drop of a hat. Though sometimes annoying, the gracious intrusion into your personal space helps you run the race of faith better than you would alone.
What is challenging for you about American culture?
I spent five years in Kentucky when I was younger and have been in America since 2015, and I still find it hard to develop and maintain close friendships. America's individualism is very strange to me and I often feel isolated from my friends and church family. There seem to be unspoken rules about personal space and time that I don't understand. Don't get me wrong; I have good friends at my church, people I love and know would stand by my family and me in a crisis. But it's a far cry from what I grew up with.
---
Prayer Request:
I'm currently in a DMin program at Western Theological Seminary in Holland, Michigan, and I would appreciate prayers for that. Additionally, please pray that my family would discern God's will for very important decisions that we have make to soon.