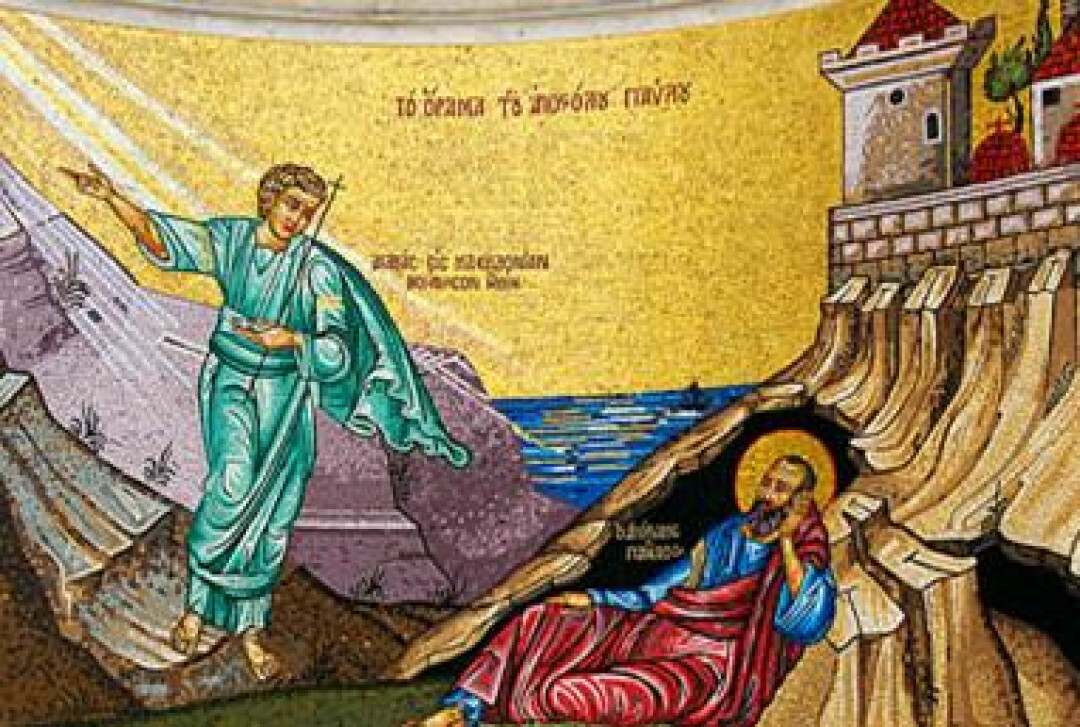 Looking at a map, it is heartening to realize the great Apostle Paul spent part of his Second Missionary Journey wandering fruitlessly—until he received the Macedonian Call. Acts 16:6-10 reveals Paul tried to plant churches in Phrygia and Galatia but was "forbidden by the Holy Spirit to speak the word in Asia." Then his team tried to plant in Mysia and Bithynia, but "the Spirit of Jesus did not allow them."


Finally, while Paul was sleeping—the time God likes to do his best work, hello Eve—God gave Paul the Macedonian vision "urging him and saying, 'Come over to Macedonia and help us.'" With fresh wind in his sails, Paul jumped the Aegean Sea and went on a tear, planting churches in Philippi, Thessalonica and Corinth. So take heart struggling lay person, deacon, priest or bishop, seeking to find the right open door, the right traction for new ministry. The great Apostle Paul spent time groping in the dark as well.

In 2018 and 2019, with Bishop Steve's guidance and by God's grace, Resurrection Church, Christ Church-Winston Salem and Hope Church-Charleston went on our "first missionary journey" together. Beckley, WV is 5.5 hours from Resurrection, 2.5 hours from Christ Church and 1 hour from Hope Church, so this was a journey, consisting of monthly ministry visits to Beckley by teams of laity, deacons and priests from one of our three churches on a rotating basis.

On this journey we were blessed to learn about, test-drive, and stumble through a new-old model of church planting called "the circuit rider model." This model receives its name from the early American frontier apostolic church planting move of God described extensively in The Churching of America by Stark and Finke. With its low overhead and high teamwork ethic, this model was used by God in Beckley to gather and form a core group over the course of 1.5 years, who later hired the Rev. Chris Borah as their first Rector and full-time planter. That church is now called Christ the King Beckley.

After a blessed and fruitful "first missionary journey," Resurrection Church was excited to team with other churches for a "second missionary journey" using the same circuit rider model. Various teams explored plants in the Southern Triad, the Triangle and Eastern North Carolina, but due to the pandemic, the lack of a viable core group, or the timing not being right, each of these doors remained closed.

In this 2020 context of pandemic and closed doors, I received an unusual phone call—the closest thing to a "man of Macedonia call" I've ever experienced. Teresa Kincaid had just published Resurrection Church's "Weekly Cycle of Prayer" email to the diocese. One of our prayer requests was for God's blessing and direction on a potential new church plant in Moore County, NC. We knew of one intrigued family from the area, but we needed more. Later the same morning of Teresa's email, I received a phone call from a seminary-trained, ministry-tested individual with extensive knowledge of Moore County.

She had been praying for some time that God would send a new Anglican church plant to Moore County and had nearly given up on her prayers. She was shocked to receive our prayer request email and be talking on the phone to someone with vision for her county. I was shocked to be on the phone with someone who had been praying for this new work to happen. We were both close to pulling the plug on our prayers and vision, but now we sensed God's presence and affirmation to move forward. That was late summer 2020.

Fast forwarding to the present, a third and fourth family with many Moore County connections has "thrown their hat in the ring" to be part of a new core group. Holy Trinity Chapel Hill and Christ Church Winston Salem, both of whom have clergy with roots in the Moore County area, have committed to co-labor with Resurrection in the circuit rider model. The name of this new work is Mission Resurrection Church, a place holder name until the core group becomes viable, develops their ministry systems and is mature enough to hire their first planter and select a permanent name. We have begun meeting weekly on Zoom to study the book of Exodus in Lectio Divina format and to be formed by the ancient spiritual disciplines of reading scripture, prayer, silence, fellowship and contemplation. Several core group members currently join Resurrection Church-Hope Mills for Sunday worship via live stream, and we are planning our first outdoor communion service in Moore County for Maundy Thursday, April 1. We believe God has opened an effective door for gospel ministry in Moore County. Your prayers are much appreciated.

You can learn more about Mission Resurrection Church here.